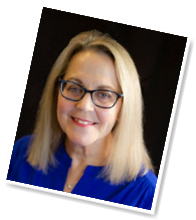 Kim Beckham, CLTC
Licensed Insurance Agent
Specializing in Long Term Care Insurance Solutions

Victoria, TX
Also Licensed in: AZ, IL, KS, MI, MO, NE, OK
Main Phone: 361-484-0851
Email: kim.beckham@acsiapartners.com

---
Specializing exclusively in long term care planning for individuals and spousal/significant other discounts; executive carve out and employee/worksite applications providing underwriting concessions and group rates; tax qualified and state partnership plans where available.
---
Resources

2023 IRS Deductions
2023 IRS write-offs for business and individuals
Click Here

2022 IRS Deductions
2022 IRS write-offs for business and individuals
Click Here

2021 IRS Deductions
2021 IRS write-offs for business and individuals
Click Here

2020 IRS Deductions
2020 IRS write-offs for business and individuals
Click Here

A quick conversation!
Ckick here to schedule a quick call at your convenience, so that I can prepare a LTC quote for you.
Click to schedule.

11 Reasons to Plan
Which situation would you prefer for you and your family?
11 Reasons to Plan

Is LTC Right For You?
Kim Beckham is interviewed by Cheryl Culbertson of Texas Senior Talk Radio about Long Term Care Insurance.
Texas Senior Talk

Just Among Friends
Finding Advice You Can Trust Online
Just Among Friends

Don't miss this!
LTC in just 30 seconds.
Click here!
---
About ACSIA Partners LLC
ACSIA Partners LLC is one of the largest distributors of long term care and related insurance products and services in the country. We are dedicated to offering quality long term care education, service and resources for the benefit of the consumer, employers and our agents.
We work closely with the top LTCi companies, complementing their customer service. Through our excellent carrier relationships, we can provide education, planning recommendations and resources that best meet your individual needs.
We understand the financial and emotional stress that caregiving can place on a family. Working with a specialist that can provide solutions for long term care is the key. Long term care may be the single biggest financial risk that most Americans face – it could be the one thing that could force you to spend your retirement savings. ACSIA Partners specializes in analyzing every consumer's individual needs and financial situation to select the best plan at an affordable premium.
We Provide Unbiased, Side-by-side Comparisons
Of the Leading Carriers in Your State
With Experts Specializing in Long Term Care Solutions!
ACSIA Partners passion is to provide our clients with the best long term care insurance solutions, customized to meet their needs.
Get a Quote Here or Call Kim Beckham, CLTC at 361-484-0851 to review available LTCI DISCOUNTS that may be available in your state.
Testimonials
Many years ago we met Kim Beckham. At the time, we did not realize what a blessing this would turn out to be. Kim was just a very nice saleslady selling Long Term Care Insurance. We were in our…

Read More
Gerald & Phyllis Lee